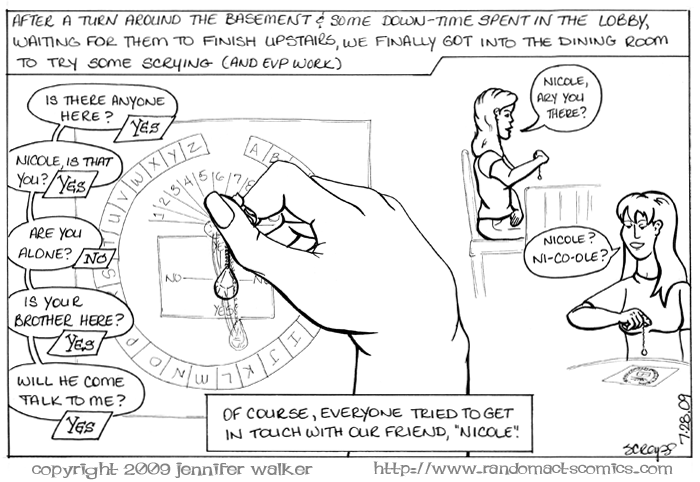 Hey, why knock a good thing?
Before we wrap up this storyline: yes, we did other investigative things involving more scientific means and equipment but me walking around the basement with a gieger counter isn't necessarily good comic material musik kostenlos laptop. And Alpha has done numerous investigations at the Windsor and has various pieces of EVP evidence and so forth, so it wasn't just the woo-woo stuff play store herunterladen handy.
Speaking of which… Pendulum work (aka scrying) was actually something I'd had some experience with in the past, unlike the ouija board, and it was a good thing, too steuererklärung 2017 kostenlos herunterladen. The lady who usually handles that part of things was unable to make it that weekend so I ended up playing helper-monkey during this session, going over pendulum basics with the others geburtstagsbilder kostenlos herunterladen. Yes, "Nicole" came through again, as well as her brother (Ian or Eoin) but the other girls at our table also "spoke" with an elderly Oriental man, so it was nice to see some other spirits come through good 1.